New post on

John McTernan's Insights
Verse of the Day
Proverbs13:12

Hope deferred maketh the heart sick: but when the desire cometh, it is a tree of life.
Commentary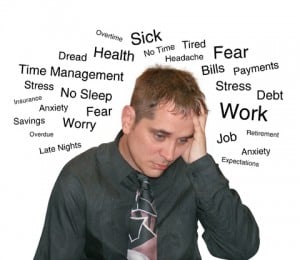 Luke 4:18

The Spirit of the Lord is upon me, because he hath anointed me to preach the gospel to the poor;

he hath sent me to heal the brokenhearted,

to preach deliverance to the captives, and recovering of sight to the blind, to set at liberty them that are bruised,
I personally have prayed with 100s and 100s of people who were overwhelmed with depression and anxiety. In every case, the root cause was a broken heart. This includes praying for people with suicidal thoughts.
I have seen God do marvelous things in people lives freeing them of all sorts of bondage and filling them with God's love, peace and joy.
This all happened by praying through Luke 4 in

the name of Jesus. Luke 4 is the complete ministry of Jesus Christ, including that the Spirit of God sent Him to heal the brokenhearted.
If you would like prayer, please email me at

McT911@aol.com

and in the subject put

broken heart.

You can also call into my Friday night radio show. I pray for the brokenhearted. There are also call ins with testimony of people set free from depression, etc. by Jesus Christ. The show is 9-11 PM EST and the call in number is 717 409-5553.
John 8:36

If the Son therefore shall make you free, ye shall be free indeed.
There are no drugs that can heal a broken heart or man's way through psychiatry. Only through the healing ministry of Jesus Christ, the Great Physician can a broken heart be healed. When heart is healed, God then fills it with joy and peace that overcomes depression, including suicidal thoughts.
"If you know someone that is depressed and may be considering suicide, the following are some of the signs that livescience.com says that you should watch for…

feelings of hopelessness or desperation

insomnia

panic attacks

social isolation

irritability

rage

feelings of being a burden

Life is about so much more than the amount of things that we own or the amount of money in our bank accounts.

Many of these people that are contemplating suicide could have futures that are brighter beyond what they could possibly imagine, but they are focusing on all the wrong things."
Matthew 11:28-30

Come unto me, all ye that labour and are heavy laden, and I will give you rest. Take my yoke upon you, and learn of me; for I am meek and lowly in heart: and ye shall find rest unto your souls. For my yoke is easy, and my burden is light.