69 years ago, the modern Jewish State was reborn, fulfilling the dream of generations before us that we would, some day, finally, live as a free nation in our land.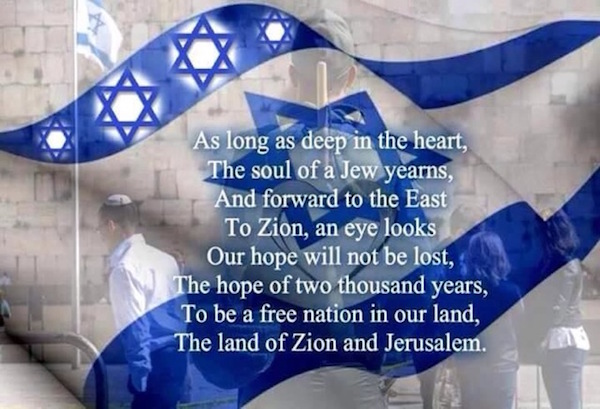 These are the words of our

Hatikvah

sung with fervor at the first

Zionist Congress

, after the

liberation of the death camps

, and around the world today. These are the words that continue to guide us as we battle the forces who seek to defeat our rights to Jewish nationalism and our Jewish home.
WHEREVER YOU ARE IN THE WORLD, TODAY IS A DAY WE CAN ALL CELEBRATE OUR ONE AND ONLY JEWISH STATE !
| | |
| --- | --- |
| | From watching "Cast a Giant Shadow" to teaching a friend the words of HaTikvah, Israel Forever bring you 10 ways to celebrate Yom HaAztmaut - Israel's Independence Day - at home and across the globe. |
| | This Yom Ha'Atzmaut let us remember the brave members who voted for statehood and war, rather than for the truce and subsequent postponement of the Jewish state. As a result of the courage, the dream of the State of Israel was fulfilled. |
| | ERETZ-ISRAEL (the Land of Israel) was the birthplace of the Jewish people. Impelled by this historic and traditional attachment, Jews strove in every successive generation to re-establish themselves in their ancient homeland. |
| | The streets of Israel come alive in song and with joy and pride as we honor the one and only Jewish state! 65 Years! |
| | Today, I'm proud to see the Israeli flag as I travel around Israel. It's a constant reminder that we've established the Jewish State, and I'm proud of how far we've come. |
---
Let us all

RAISE OUR FLAGS

and let the world know we are ONE and we will respond and act as ONE!