Pope Francis canonises two children at Portugal's Fatima shrine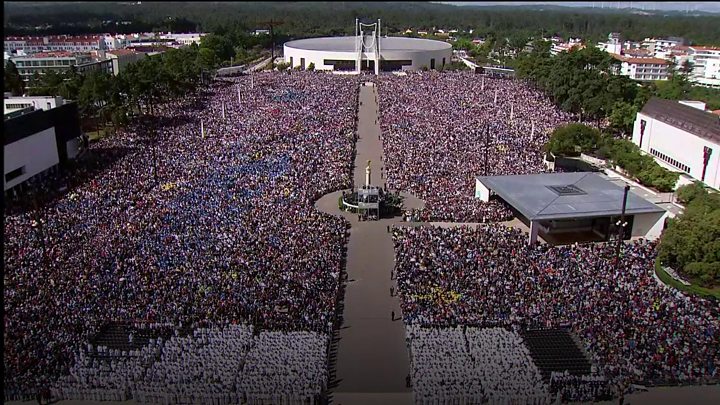 Pope Francis was greeted by crowds of hundreds of thousands as he made saints of two shepherd children at the Fatima shrine complex in Portugal.
"We declare the blissful Francisco Marto and Jacinta Marto saints," the pontiff said to loud applause.
It is 100 years since the two - and a third child - reported seeing the Virgin Mary while tending sheep. The third is also on the way to sainthood.
P
ortugal boosted security and re-imposed border controls temporarily.
Some 500,000 worshippers gathered in the town of Fatima, north of Lisbon, for the ceremony on Saturday, the Vatican said in a statement.
Roman Catholic pilgrims converged on the Fatima Sanctuary from countries as far away as China, Venezuela and East Timor.
The town's local bishop first read out the request for the two "little shepherds" to be canonised before the Pope declared them both saints of the Catholic Church.
Earlier on Saturday, the official Twitter account of the Pope posted a message with reference to the Virgin Mary.
"Whenever we look to Mary, we come to believe once again in the revolutionary nature of love and tenderness," it said.