POLAND PLANS PARAMILITARY FORCE OF UP TO 35,000 TO COUNTER RUSSIA!!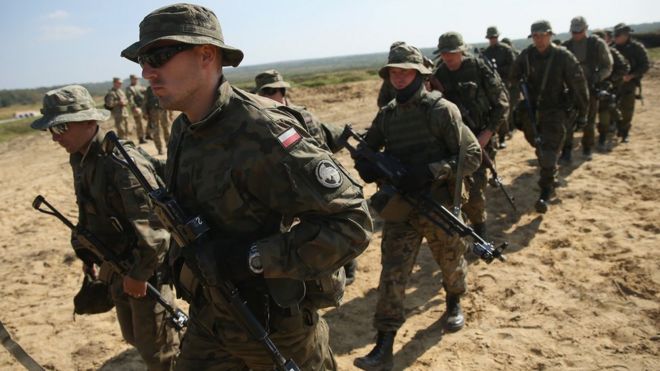 Poland says it will start recruiting in September for a new 35,000-strong paramilitary defence force because of tensions with Russia.
Defence Minister Antoni Macierewicz said top positions in the Territorial Defence Force had already been decided.
The force will have civilian volunteers trained in military skills. It is aimed at countering "hybrid" warfare of the kind that led parts of Ukraine to break away and pledge loyalty to Russia.
Nato also plans to reinforce Poland.